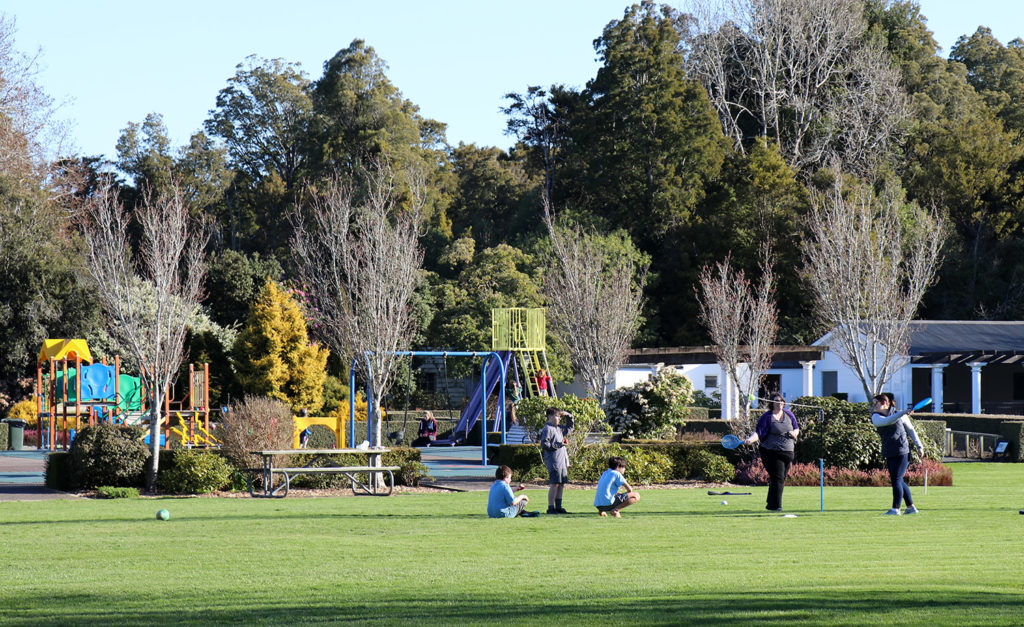 The gracious and elegant Anderson Park is found on the outskirts of Invercargill and is testament to the generous spirit of one of Invercargill's early prominent businessmen.
Sir Robert Anderson bought a rather neglected 300-acre block in 1910, attracted by the 50 acres of native bush on the property.
The couple had a passion for horticulture and although the property was first a sheep farm, extensive flower gardens were soon developed.
Adding to that is the magnificent homestead, which was built in 1925 at a cost of £10,000.
The house was designed by the Christchurch architect, Cecil Wood, who specialised in the Georgian style.
The roof was clad with slates from Bangor, Wales. In the Dickinson Room (former billiard room) and the Kirkby Room (former library) the fireplaces are Georgian replicas carved from Oamaru stone.
The fireplace in the Deaker Room (former drawing room) has green marble from the West Coast built into its surround. On 22 November 1984 the house was registered as a historic place Category 1 with the Historic Places Trust.
It was Sir Robert's wish that on his and his wife's death, the house and grounds, including the block of native bush, be gifted to the city for use as a public park.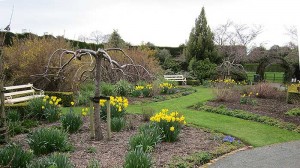 The beautiful house has until recently been the home to the Anderson Park Art Gallery Society's splendid collection of New Zealand Art, which began in 1951. This follows on from Sir Robert's second passion, his collection of paintings and etchings.
Sir Robert was interested in Maori artefacts and genuine carved pieces from the Ngati Tarawhai tribe in Rotorua were used to build a replica Maori Whare Whakairo, which still sits behind the main house today.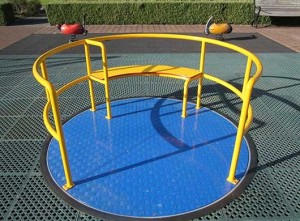 The homestead was closed to the public on January 30, 2014 after being assessed as being a serious earthquake risk.
The Anderson Park grounds and picnic shelter areas remain open to the public.
A well defined walking track leads the visitor through the native bush, which covers most of the park and is typical of what covered much of the Southland plains before the settlers arrived.
Walkers on the track can spot kahikatea, rimu, thin-barked totara, matai and miro and the principal canopy tree, the pokaka.
Getting there
Anderson Park is located north of the city with its entrance off McIvor Road. It can be accessed via State Highway 6 or during daylight hours through Donovan Park off Bainfield Road.
Related links
Anderson Park maintenance update
Anderson Park Management Plan – 2011