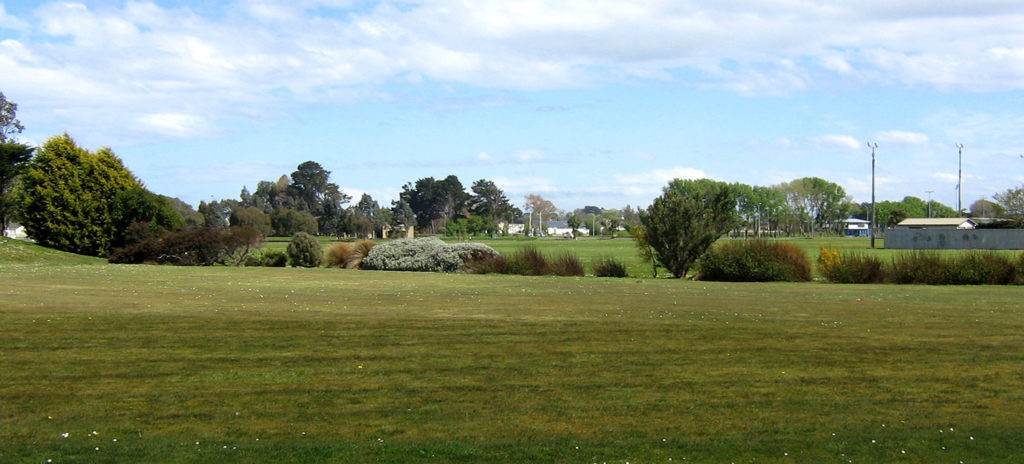 Location
Turnbull Thomson Park is located south of Tay Street and east of Elles Road.
The reserve is roughly divided into four segments dissected by Lindisfarne Street running north-south, with the South Island main trunk railway line and Otepuni Stream running east-west.
Otepuni Avenue and a band of industrial sections increase the separation of the two eastern portions.
Access
Lindisfarne Street provides the main street frontage however there are a number of key access points for user groups accessing their facilities and informal access points for the public.
Vehicle access is available off Elles Road, Mary Street, Islington Street, Lindisfarne Street, Miller Street and Camden Street.
Pedestrian access is available off Tay Street, Highfield Terrace, David Street, Orwell Crescent and Inglewood Road.
Several of the clubs using the park have their own signed entrances and provide carparks.
Walking Running Cycling
Otepuni Walkway
A formed track runs the entire length of the reserve along the top of the raised flood banks from Inglewood Road to Elles Road. This track continues on to Rockdale Road in the east and links with the Town Belt and Otepuni Gardens walkway in the west.
As well as the elevated track along the flood banks, there is the open space within Turnbull Thomson Park where visitors can run around.
Dogs must be on a lead while on all formed walking tracks.
Sports Facilities
4 rugby fields
1 league field
4 soccer fields
1 cricket (shared space) area
2 hockey fields
10 touch (shared spaces) fields
1 field for golf practice
Clubs/organisations
Rugby
Collegiate Rugby Football Club
Marist Old Boys Rugby Club
Cricket
Marist Cricket Club
Other Clubs
Southland Table Tennis Association
Southland Dog Obedience Club
Football Southland
Hockey Southland
Golf – casual use
Southland Touch Association
Target Shooting Invercargill
Invercargill Poultry and Pigeon Club
Invercargill Contract Bridge Club
Invercargill Caledonian Pipe Band
Other activities
Walking/Running/Biking
Kite flying (organised events)
Triathlon/duathlon (organised events)
Orienteering (organised events)
Events can be booked through Parks Division Office. Visit this page for our bookings
Playground
A small playground is located at the Tay Street entrance to Turnbull Thomson Park.
Dogs
Turnbull Thomson Park is a designated dog exercise area, excluding marked sports fields and playgrounds.
Dogs must be on a lead while on all formed walking tracks. Refer to the Dog Bylaw/policy
Map