Background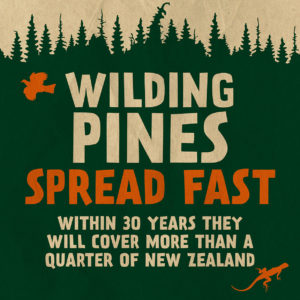 Wilding Conifers are threatening the successful regeneration of native vegetation on Bluff Hill/ Motupōhue. In 2011 it was decided to wind up the forestry operations on Motupōhue to allow it to return to its natural forest for the cultural, social and ecological benefits of the area. In 2019 approximately 1/5th of the area infested with wilding pines on Motupōhue was controlled by ICC. In 2020 an application was made to the National Conifer Control Programme (NWCCP) to fund the control of wilding pines in the remaining affected areas on Motupōhue.
How are we going to control wilding pines?
Smaller pines will be remove by cutting and pasting with a herbicide gel. Larger pines will be felled or drilled and filled with chemicals.
What will we do with the land after wilding pines have been removed?
The long term plan is rejuvenate the hill to its natural glory. There will be native plantings expansion of Pest animal control
How can we prevent future spread?
We will continually be monitoring Motupohue and as wilding pines are identified they will be removed over a period of years.1520
How will removing the wilding pines effect native birds roosting and nesting areas?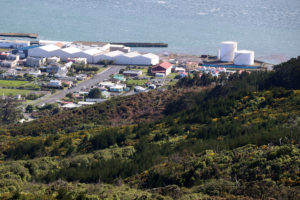 Work is planned for Autumn which will minimise the effect on nesting birds and some trees will also be left standing which will create nesting sites as they rot. There may be some short term impact to breeding birds but while some birds will be effected, wilding pines actually force out native species. Left unchecked, they could lead to local extinction of some species, and even the total loss of some threatened native species. Native species affected by wilding pines include nectar-feeding species like bellbird and kererū.
When will the removal begin?
At the moment we are looking for a contractor for this project. Work is expected to start in April/May 2021.
If you have further questions or concerns please email parks.recreation@icc.govt.nz