Celebrate Parks Week with the Council's Parks Division at Queens Park on Wednesday, 9 March 2016, from 5.30pm. Parks staff will be running engaging events in the Band Rotunda area to raise awareness of the value of parks and open spaces.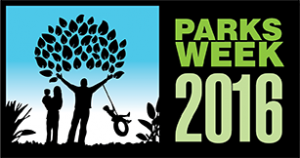 There will be a FREE BBQ and the following groups will be involved:
Sport Southland
ICC Animal Services
Sport Southland
Arborist tree equipment displays
ICC Parks Division
Department of Conservation
Southland Orienteering
Guiding Southland
Parks will also have a tent and display board with staff on hand as part of Parks Week at the A+P Show, Donovan Park, on Saturday, 5 March 2016, and at the finish area of the Surf to City by the Feldwick Gates, Queens Park, on Sunday 13 March, 2016.