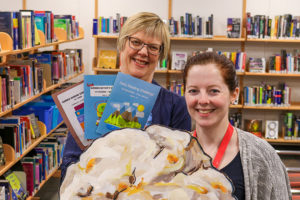 Invercargill City Libraries and Archives are inviting one and all to a party at the Library right before the Santa Parade.
The party, to be held on Saturday 30 November, will celebrate the beginning of the annual Summer Reading Challenge, a popular Library activity.
Customer Experience Manager Cynthia Smith said the challenge would this year also feature activities for all age groups, including adults.
"Our annual Summer Reading Challenge is offered to encourage children to keep up their reading skills over summer. Reading mileage is important to help children develop their skills, and it can be a fun family activity," she said.
"This year we are encouraging the whole family to participate and read for at least 10 minutes per day. For those who are more adventurous, there is also an activity challenge."
The Launch Party begins at midday, and will run until 1pm, ahead of the Santa Parade.