The Council consults with residents and ratepayers, ensuring they can participate in the decision-making process. It encourages debate and viewpoints on all consultation documents as this helps the Council to make the best decisions possible based on the facts and research available at the time.
Current consultations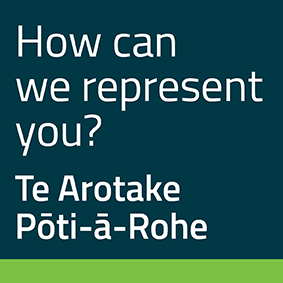 Representation Review
Key dates:
Report from the community panel: 1 July 2021
Submissions open: 10 August 2021
Submissions close: 17 September 2021
Hearings: 4 and 5 October 2021
Adoption of the final proposal: 26 October 2021
Consultation on the ICC Representation Review is currently open. For more information click here. Questions? Email us at repreview@icc.govt.nz
---

Recent consultations
Thank you to all those who submitted on recent consultations.  Below are details of where you can find the results of those consultations.
Te Puawai Plan Change
Consultation on the Te Puawai Plan Change is currently open for further submissions. For more information click here.
Long-term plan 2021 – 2031
Consultation has now closed on the Long-term Plan.  For more information click here.
Parking Bylaw and Roading and Traffic Bylaw
Consultation has closed on these two bylaws which will come into force on 1 July.  More information will be available shortly.
Extra Money for City Block?
City Block Consultation Results
Rates postponement and remission policy
Council has adopted a new combined Rates postponement and remission policy which includes a rates postponement scheme for people experiencing financial hardship as a result of epidemic, pandemic or natural disaster.
You can find the new policy here:
2020 06 09 – Rates Postponement and Remission Policy
Fees and Charges 2020 – 2021
Council has adopted the Fees and Charges Schedule for 2020 – 2021
You can find the new schedule here: Fees and Charges 2020 – 2021
You can also find the 2020 – 2021 Annual Plan here: Annual Plan 2020 – 2021
---
---