By Michael Solitt
Stormwater Technical Officer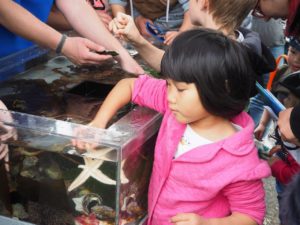 On 21 September, Council, in association with Environment Southland, Department of Conservation, Southern Landcare Trust, Otago University and several of Invercargill's Rotary Clubs took part in a Conservation Week event held at Queens Park.
We were lucky to have such nice weather for the event, meaning it was well attended with over 30 volunteers from various agencies present and hundreds of members of the public also in attendance.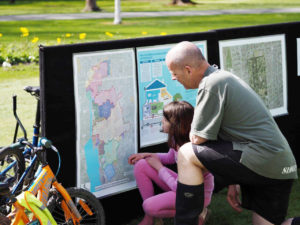 There were multiple marquees and tents set up, all with information on how to better protect our local waterways and environment.
The day was headlined by Otago University's Aquavan, a mobile aquarium with interactive touch tanks and learning displays for the public to be involved with.
Also included on the day was the installation of 67 plastic moulded fish around Queens Park by volunteers from local Rotary Clubs.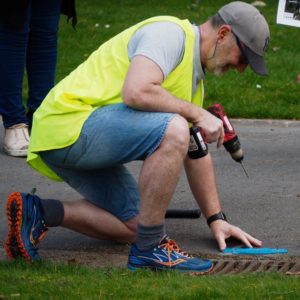 The fish installation project is the result of a collaborative effort between members of the Sunrise Rotary Club and Council's stormwater team.
Moulded plastic fish have been installed near stormwater drains in the park to help the public make the mental link that what goes down the stormwater drains will ultimately end up in our streams and rivers.