Splash Palace at Alert Level 2
Under Alert Level 2 we are open for business, but if you are thinking of visiting us please remember:
The spa pool, cold plunge pool, and sauna are all closed under Level 2
Check-in using QR codes found at the main entrance.
Maintain social distancing of at least 1 meter.
If you are feeling unwell please stay at home.
We appreciate your understanding and co-operation as we move into Alert Level 2. Learn more about Alert Level 2 on the official Unite against COVID-19 website.
Car Park changes
Please take extra care as you enter/exit and navigate the car park. Workers will be on-site installing additional fencing restricting access to the far side of the car park. During this time there will be a reduced number of total parking spaces.

As shown in the diagram above restricted areas are shown in red (construction zone). Be aware that heavy vehicles will be regularly traversing the transportation zone, shown above in yellow. We appreciate your patience during this time.
Pool availability
This Friday, Saturday, and Sunday we'll be hosting the South Island Long Course Championships. Each morning and afternoon the main pool, learner pool, and hydroslide will be unavailable.
Friday 26 February: 7.30am–12.00pm / 3.00pm–6.00pm
Saturday 27 February: 7.30am–12.00pm / 3.00pm–6.30pm
Sunday 28 February: 7.30am–12.00pm / 2.30pm–6.30pm
---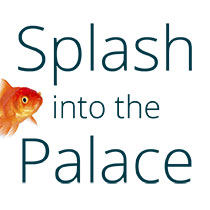 Check Splash Palace on Facebook for the latest news.
Please contact Splash Palace if you have any questions by calling us on (03) 217 7506.
Drive up, jump out, dive in! The Southland Aquatic Centre – Splash Palace – is one of the top public pool facilities in New Zealand. The indoor aquatic centre is within walking distance of the central business district and close to a large selection of motels and parks. The facility includes a 50m x 8 lane sports pool with a bulkhead, a leisure pool with waves and sprays, a tots' pool and a learners' pool. There is also a water slide, spa pool, sauna and Liquid Cafe – all indoors and with free off-street car parking
---
Splash Palace normal opening hours

Monday – Friday
5:30am – 9:00pm
Saturday
6:00am – 8:00pm
Sunday
8:00am – 8:00pm
Good Friday
Closed
Christmas Day
Closed
Public Holidays
9:00am – 5:00pm
50m Main Pool, Swirl Pool, and Sauna
Monday – Friday
5:30am – 9:00pm
Saturday
6:00am – 8:00pm
Sunday
8:00am – 8:00pm
Note: Adults only in the swirl pool and sauna. Between 3.30pm to 9pm on weekdays there may be limited space due to aquatic sports clubs' bookings.
Leisure Pool
Monday – Friday
6:00am – 9:00pm
Saturday
8:00am – 8:00pm
Sunday
8:00am – 8:00pm
Hydroslide + Leisure Pool Waves and Sprays
Monday – Friday
4:00pm – 9:00pm
Saturday
11:00am – 8:00pm
Sunday
11:00am – 8:00pm
Learners' Pool
Saturday
1:00pm – 4:00pm
Sunday
12:00pm – 4:00pm
School Holidays
1:00pm – 4:00pm
Note: For specific school holiday hours, activities and learn-to-swim classes please phone us on (03) 217 7506 or check our Facebook page. The hours above may change from time to time due to special events, bookings and occasional maintenance closures.
School holiday dates
Check the school holiday dates (the link is to the Ministry of Education's holiday dates website page)