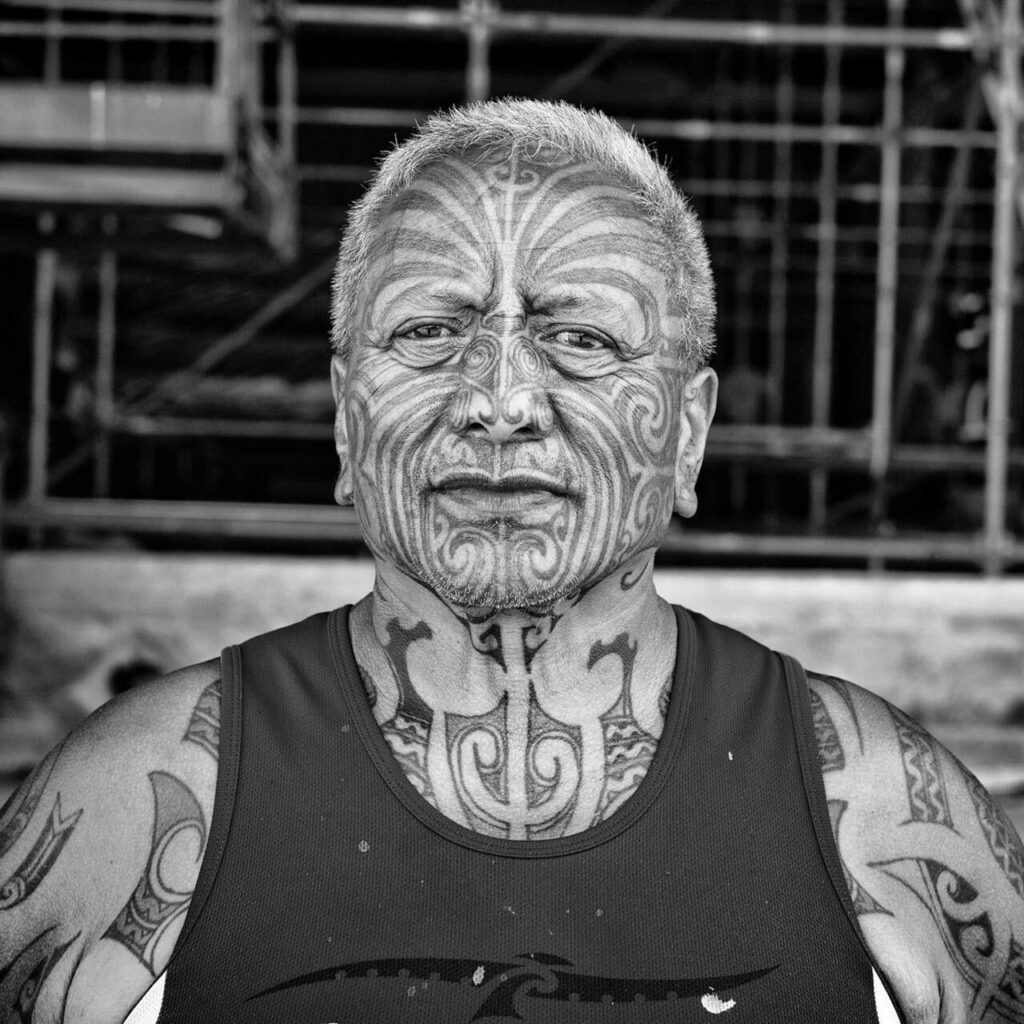 Artist Tame Iti has been named guest artist for the 2022 Annual Spring Exhibition at He Waka Tuia in Invercargill.
Iti (Tūhoe) is most well-known for his involvement in protests against the Vietnam War, apartheid in South Africa, as well as many Māori protest actions.
He has also given a TEDx Talk, held art exhibitions, and most recently, played himself in Muru, a film about the 2007 Tūhoe raids, and was the recipient of the Burr/Tatham Trust Award at the 2022 Arts Foundation Te Tumu Toi Laureate Awards.
He Waka Tuia Manager Sarah Brown said it was exciting to have an artist of Iti's calibre involved with this year's art event.
"This exhibition is a chance for Murihiku artists to showcase their talents in a variety of mediums, and being able to do so alongside Tame Iti's art is such an amazing opportunity.
"We feel so lucky that he is able to take the time to contribute three artworks for the exhibition. He is one of the most high-profile and well-known contemporary artists that we've had the pleasure of hosting at He Waka Tuia."
The Spring Exhibition was originally held annually at Anderson House from 1951 until its closure in 2014.
The event was held again in 2017, and now after further hiatus due to the Covid-19 pandemic, Brown hoped it would occur annually once more.
There had been a good number of entries this year, and while only open to Murihiku residents this time, Brown planned to open it to artists across the motu in the future.
Guest judge Auckland artist Josh McMillan will select the winning pieces, which will be announced at an event on October 7.
Prizes include Young Artist Award – $500, third prize – $1000, second prize – $2000 and the prize for the Supreme Award is yet to be announced.
The exhibition will open to the public on October 8 at He Waka Tuia in Invercargill.
"As opening day is Election Day, I am hoping people will cast their vote and then drop by to view our exhibition," Brown says.
Iti will be speaking at the opening event, and will hold a public talk and workshop while in Invercargill. Further details will be announced soon.
For more information visit www.hewakatuia.nz.