Work to replace stormwater and foul sewer drains along Tay Street will result in the closure of the intersection of Deveron Street and the north side of Tay Street later this week.
The intersection is expected to be closed for about two weeks from Wednesday, 18 April 2018.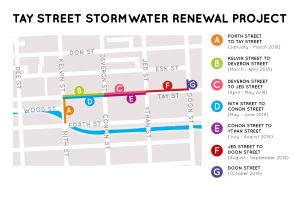 Tay Street will remain open to through traffic but motorists won't be able to turn from Deveron Street into Tay Street, or from Tay Street into Deveron Street. Conon Street will remain open as normal.
The south side of Tay Street should be unaffected.
Traffic lights on the intersection will still be operational, and motorists should abide by these directions as well as road signs. Pedestrians and motorists alike are asked to take care and obey all road signs and directions.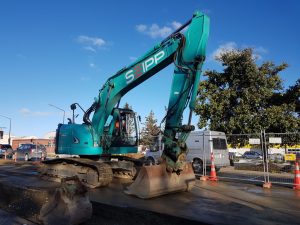 Bus routes should not be affected, but the bus stop immediately east of Stihl Shop on the north side of Tay Street will be closed. The closest bus shelters to this stop are outside H&J Smith to the west, and Countdown to the east on Tay Street.
Related information: