Submissions on the proposed Te Puawai Plan Change have now closed.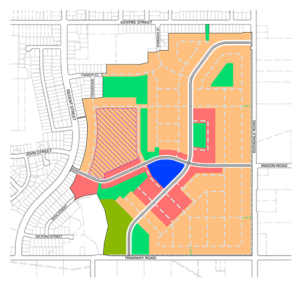 The Invercargill City Council has adopted a private plan change request to the Operative District Plan.
Proposed Plan Change 1 seeks to rezone the 70.78ha site at 514 Tramway Road, 426 Rockdale Road, and 380 Rockdale Road, Invercargill. The land is presently zoned Rural, with an Outline Development Plan area overlay. The Outline Development Plan provides for urban development of the site through an approved plan change. The proposed plan change involves changing zoning and associated District Plan provisions as follows:
The majority of the site is proposed to be zoned Residential 1, with the remaining residential areas comprising a new medium-density Residential 1B zone surrounding the commercial core of the site, and main transport routes.
A retirement village precinct is proposed over part of the Residential 1 zone area.
A Business and Neighbourhood Shop Zone is proposed toward the centre of the development site.
Recreation and stormwater reserve areas are proposed in several areas throughout the site.
New District Plan provisions, such as objectives, policies, and rules, are proposed to manage subdivision and land development within the site.
Details of Proposed District Plan Change 1 and the associated Section 32 report may be viewed at:
---
Make a further submission
The Private Plan Change was publicly notified on 26 June 2021 and the initial submission period closed on 23 July 2021. Council is now required to summarise the submissions received, publicly notify and make available the summary, and provide an opportunity for certain people to comment on, support or oppose the submissions lodged. This second round of submissions is referred to as "further submissions".
Summary of submissions and decisions sought
A summary of the submissions received on Private Plan Change 1 has been prepared and publicly notified, and can be viewed here:
Making further submissions
The period for lodging Further Submissions has been extended and will now close on Friday 3 September 2021.
Only the following persons may make a further submission:
Any person a relevant aspect of the public interest;
Any person that has an interest in the proposal greater than the interest that the general public has;
The local authority itself.
A Further Submission on this proposed District Plan change must be in writing and sent to the Invercargill City Council using one of the options outlined below:
Post to: Planning Policy Team, Invercargill City Council, Private Bag 90104, Invercargill
Deliver to: Ground Floor Reception, Council Offices, 101 Esk Street, Invercargill
Email to: planning@icc.govt.nz
Further submissions can only be made in support or opposition to submissions already made on Private Plan Change 1 to the Invercargill City District Plan 2019.
The Resource Management Act 1991 requires that a copy of any further submission be sent to the person who lodged the original submission that is being commented on, supported or opposed within five working days after lodging the Further Submission with the Council.
---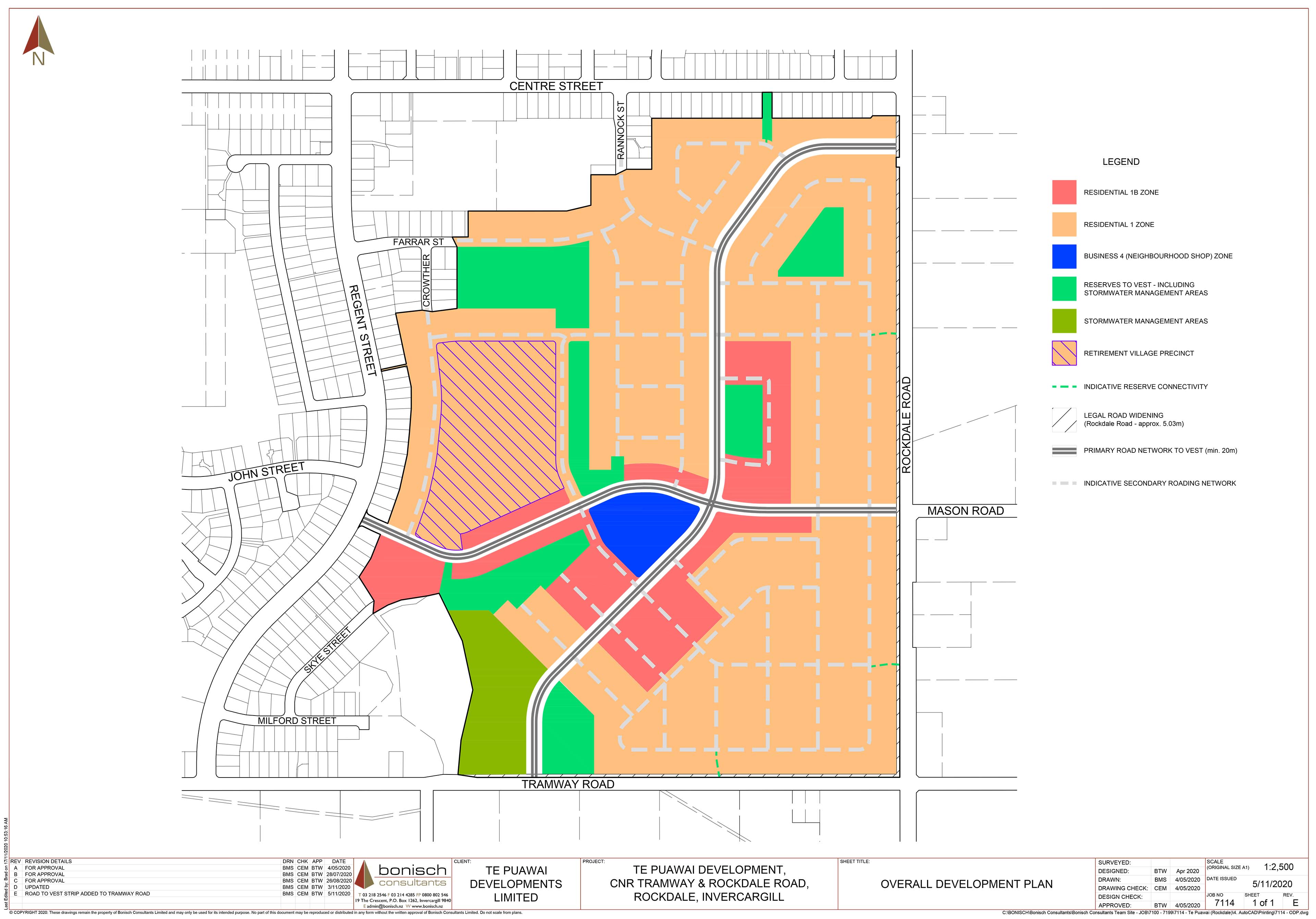 Te Puawai development plan [Click to enlarge]