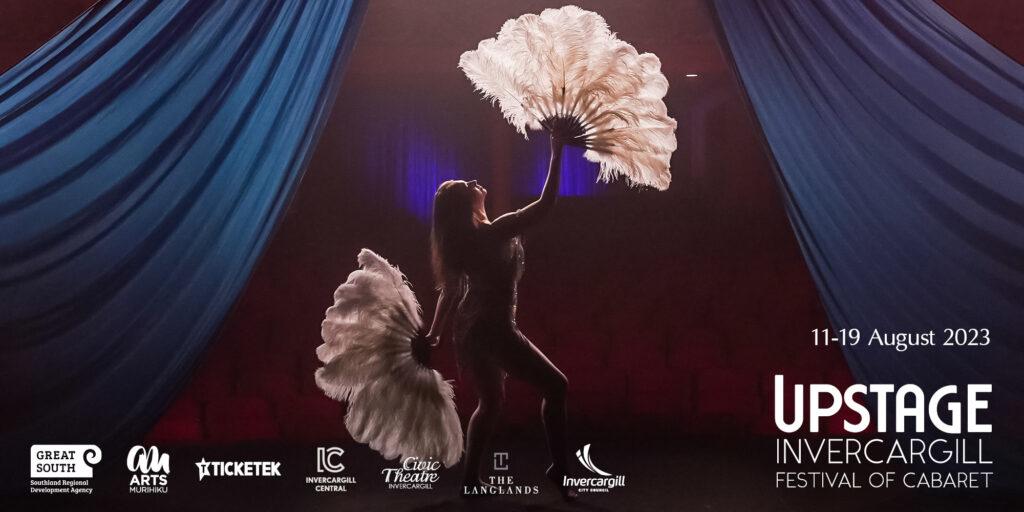 Upstage: Invercargill Festival of Cabaret promises to brighten up the city this winter, and tickets are now on sale.
Invercargill City Council Venues Manager Jason Wade said the eight-day festival will see theatre, music, and creativity collide, with the stellar line-up set to offer something for everyone.
"Upstage will bring a really exciting roster of entertainment to Invercargill," he said.
"Whether people are keen on stand-up comedy, acoustic folk music, or traditional razzle dazzle-style cabaret, Upstage has something to get them fizzing this winter."
Festivalgoers can purchase their tickets here.
"We'd love for our community to get out and support a brand-new event here in Invercargill," Wade said.
Festival headliner Ali Harper will kick things off with a bang, as she pays homage to Hollywood legend Judy Garland; acclaimed Māori songstress Whirimako Black will showcase traditional taonga pūoro; Mr Lola Illusion will blend burlesque with a sprinkle of magic in a bid to captivate audiences; and stand-up comedians will take to the stage.
"When people think of cabaret, they might have something quite niche in mind, but in reality the genre encompasses so much," Wade said.
"Cabaret can be anything, from glamorous revue performances to provocative humour, from live music to jazzy dance numbers. It's a really diverse form of entertainment, and we're pleased to be able to bring such a jam-packed event to Invercargill. There's a lot on offer.
"While we've been embracing Invercargill's crisp, sunny days during the last couple of months, the nights can still feel a bit long at this time of year. We wanted to encourage people to get out of hibernation mode, and enjoy the cosiness of venues throughout the city. We can't wait for Upstage to shake things up a bit," he said.
Upstage: Invercargill Festival of Cabaret will kick off on August 11 and will run until August 19.
Tickets for events can be purchased from Ticketek here.