Glengarry's Christmas tree has been vandalised for the third time this week and is at the stage where it needs to be removed, Roading Manager Russell Pearson said today.
Mr Pearson said Council staff were "hugely disappointed" at having to remove the tree.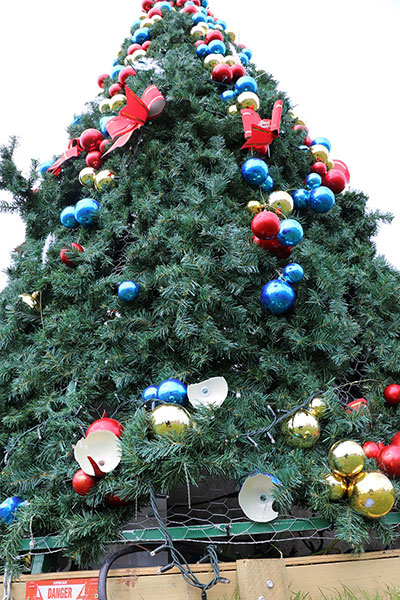 The wiring for the fairy lights had been cut in several places and many of the baubles destroyed, he said. "We've paid for contractors to repair the damage twice – but the extent of the damage is such that we think the right thing to do now is to remove the tree before it is completely destroyed and can't be used in future years."
It is not the only suburban Christmas tree to have sustained damaged in Invercargill.
The tree in South City has also been damaged – but the damage was relatively minor.
Mr Pearson said the Council had received a lot of positive feedback about the Christmas trees and how much people appreciated them, so it was extremely sad to have to make the decision to remove the Glengarry tree.
Invercargill City Councillor Rebecca Amundsen, a longstanding advocate for the Glengarry community, said Glengarry was a great place, with wonderful people and strong community spirit. "It's so disappointing that the thoughtless actions of a few people can ruin it for everyone else," she said.
Council contractors will remove the Glengarry tree today (16 December 2016).