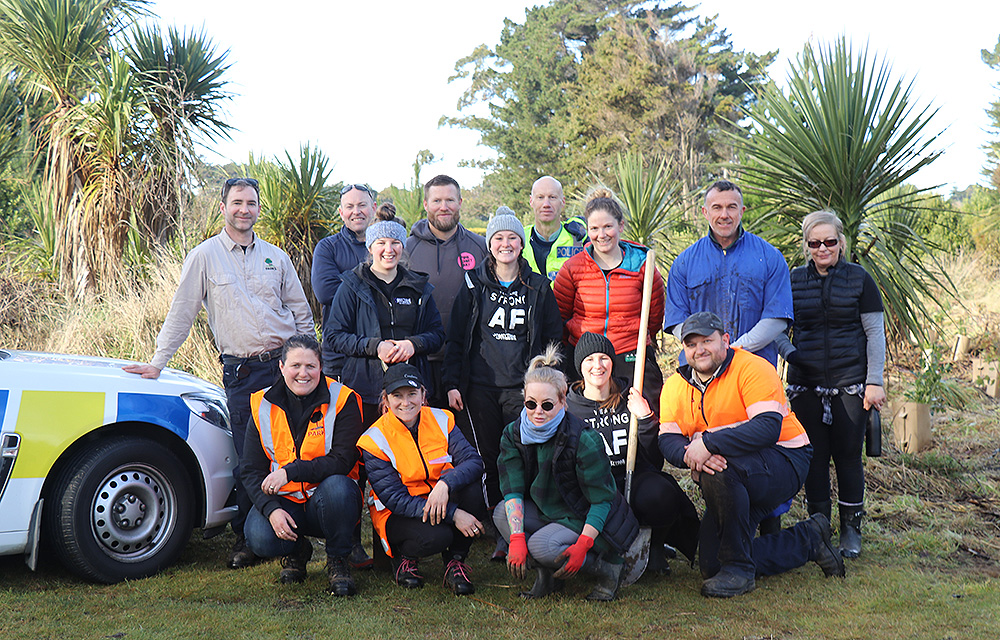 More than 800 plants have been added to Fosbender Park in just one day, thanks to volunteers.
As part of Council's Plant our Population initiative, more than 40 volunteers took part in the planting day at the park on Friday 3 July.
Plant our Population aims to grow our green spaces by planting the equivalent of our population – about 54,200 trees or shrubs.
Invercargill business Anytime Fitness helped recruit volunteers and the Police invited pupils from Te Wharekura o Arowhenua School to take part.
The hard-working volunteers did a fantastic job planting a total of 825 plants.
To find out more about Plant our Population, and to volunteer for future planting days, click here.