Manager – Water Services Alister Murray gives an update on the asbestos cement water mains renewal programme.
Distribution network
Council has an annual programme of replacement of asbestos cement water mains. Much of the city's water supply and distribution pipe network is composed of asbestos cement, some of which is proving to have a fairly short service life.
The life expectancy varies dependant on pipe diameter, quality of manufacture and soil conditions, and spans anywhere between 54 and 100 years.
In practice we renew pipes that are at or have exceeded their nominal service life before any major roadworks, those that are classified as critical to the water operation and those who have experienced some instances of failure all as the budget permits.
This year we plan to undertake pipe renewal in James Street, Elles Road, Conyers Street, the Salford and Hargest areas.
Progress to date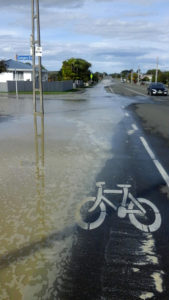 The James Street renewal has already been completed and the contract let for the renewal of the Conyers Street 200mm diameter main between John Street and Tramway Road.
The Conyers Street contract was publically tendered, four tenders were received varying in price from $419,526.23 to $581,048.36.
The lowest cost complying tender was that from Wilson Contractors for the amount of $419,526.23, accordingly their tender was accepted.
Works will commence in January with anticipated completion by the end of April.
The remaining projects will be tendered in three separate job lots in the New Year.
Works commenced earlier this year in the inner city, Dee and Tay Streets have yet to be completed.
The contractor was requested to cease works in November in consideration of the Christmas shopping season and will return in January to complete works around the inner city block.
Branxholme trunk water supply main failure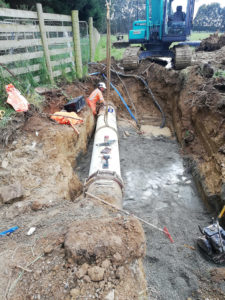 The city's main trunk 600mm diameter water main failed on 3 December.
The failure caused by tree roots occurred in Donovan Park, the second failure this year.
A section of this pipeline is scheduled for replacement as signalled in the Long-term Plan.
Design works are in hand with the anticipation of tendering the works mid-2020