Following last summer's water shortage, Environment Southland is encouraging Southlanders to prepare early for a potential repeat event.
Director of Science and Information Graham Sevicke-Jones said the region received good amounts of rain over winter and spring, however not all underground aquifers have bounced back.
"Generally groundwater levels for the region have recovered to above levels normally measured at this time of year, with the exception of the Edendale aquifer, which has been severely impacted over the last two years."
Aquifers typically recharge over winter, but the past two years had been unusually dry. The water in the Edendale aquifer is at its lowest recorded level ever for this time of year.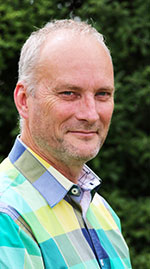 "People and businesses in the Edendale area are likely to find themselves experiencing difficulties with water supplies this summer. We're continuing to investigate the effect of the low aquifer level and the recovery of the aquifer."
Over the past months, the Gore District Council has also reported issues with their bore for community water supply.
"Our own monitoring bores in the area don't indicate an issue with water availability, which shows that underground water resources aren't evenly distributed within an aquifer,"Mr Sevicke-Jones said.
"We've started a conversation with the Gore District Council to explore the option of partnering on monitoring of their bore."
According to NIWA's long-term forecast, Southland is again expected to experience lower than usual rainfall during the summer.
Mr Sevicke-Jones said even if there is not a region-wide water shortage this year, it would be wise for all Southlanders to make preparations now, and look at their options should water levels drop again.
"It's been good to see that a number of organisations have already prompted Southlanders, especially those in rural settings, to think about what they would do if water levels get low. Now's the time to check and maintain bores, fix any leaks, and make a plan for stock feed and business continuity."
Last year Environment Southland collaborated with farming and industry leaders and Emergency Management Southland to provide information and support for those affected by the drought.
"All this material is still available on our website, and we're primed to pull the group together under the leadership of the Southland Rural Support Trust if required."
Environment Southland will be keeping a close eye on rivers and groundwater levels this summer, and provide monitoring results and updates via its website at www.es.govt.nz/low-water-levels. Related information from Environment Southland:
Bore maintenance
Farmers and households who rely on aquifers for their water supplies should ensure their bores are well maintained and make contingency plans in case their supply fails.
The most common reason for a bore running dry is that well screens become clogged from lack of maintenance. Over time, silt and fine material accumulates and impedes the flow of water into the bore or well.
Bore yield and reliability of supply can generally be restored by having the bore or well flushed by an experienced contractor.
Landowners should also check hoses and fittings to ensure there are no leaks and that pump intakes and foot valves are adequately positioned below the water table.
Irrigation
Land users who irrigate are advised to check their consents and identify any triggers that will require them to modify their current allocation, so that they are informed and prepared.
Alternative supplies
People using tank water for their drinking supply could run low and look for alternative sources, such as bore or stored water supplies. We recommend that water from a bore or well be tested by a laboratory first, to ensure it meets drinking water standards.