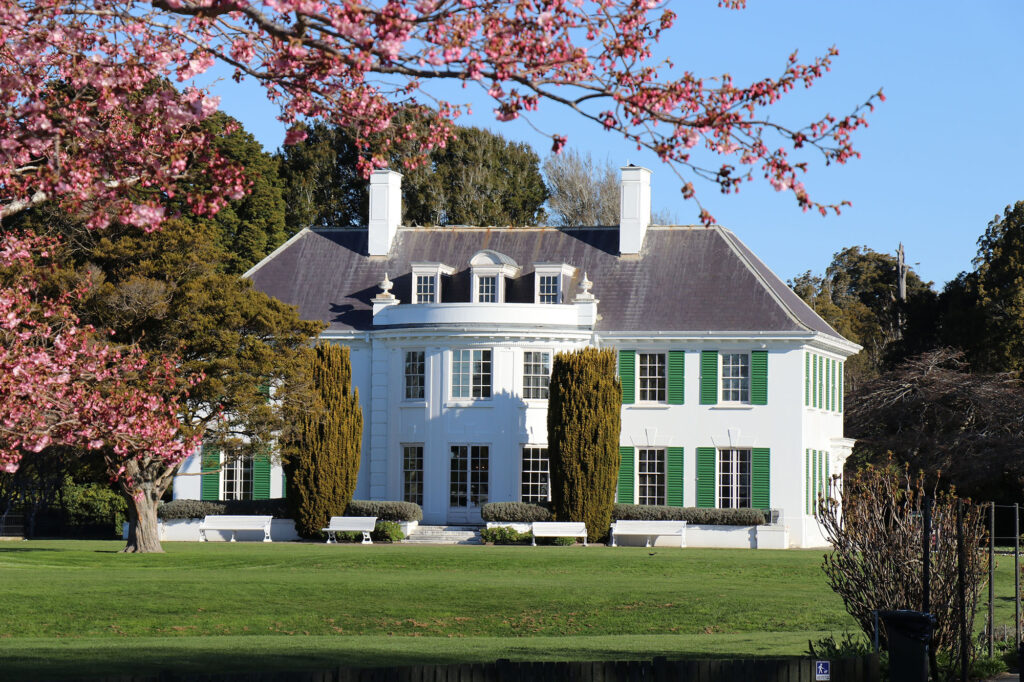 What is the project?
Anderson House was gifted to the Council in the 1950s by the Anderson family. The house was previously open to the public and used as a place to display art. It was closed on 30 January 2014 when it was assessed as a serious earthquake risk. Council is making improvements to ensure the building is safe and undertaking exterior maintenance simultaneously.
Why is the Council undertaking this project?
The house is currently rated at a seismic strength of less than 10% New Building Standards (NBS). Without strengthening, the home cannot be safely entered by the public. Anderson House is an important heritage site for Invercargill; this project will make it safe and help protect it for future generations.
What strengthening work will be undertaken?
Secondary timber beam/concrete walls
The walls on the first floor are made of concrete, and they are too heavy for the floor, that forms the ceiling of the ground floor. To strengthen the floor system, the concrete dividing walls on the first floor will be demolished and replaced with a lightweight timber option finished to match the existing walls.
Roof structure
The roof structure is not connected to the external walls. This means in the event of an earthquake, the roof load cannot be transferred down the structure. Steel brackets will be installed to connect the roof to the external walls.
Chimneys
There are four chimneys in the building, posing a hazard from falling bricks. They will be demolished to the first-floor ceiling height and rebuilt with a lightweight timber-framed structure with lightweight plaster façade cladding. The plaster cladding will allow it to be shaped to maintain the heritage appearance.
Exterior maintenance
The house is due for some exterior maintenance to protect it, and ensure it is weathertight and visually appealing. This project includes work on the exterior of the home, including a repaint in heritage colours.
Who are our contractors?
Donaldson Construction Services (Main contractor), RCP (Project Managers), WSP (Engineering and heritage consultants), Southern Quantity Surveyors (Project quantity surveys).
When will the project be completed?
The work will be completed in 2022.
How much will it cost?
The project is estimated to cost $1.4 million.
Future uses of Anderson House
This project only includes making the building safe in order for the public to be able to enter the building. It does not include any specific works relating to how the house could be used for activities.
Once complete, this will not be a council operated facility; instead, Council has been working closely with the Anderson House Trust to determine potential activities and future uses that complement the city's other attractions and community endeavours.
---
🏠 Interested?
For people interested in supporting the Anderson Park Trust and its work related to the future activities of Anderson House and Grounds please email, andersonparktrust@gmail.com
For project updates and more information, email property@icc.govt.nz