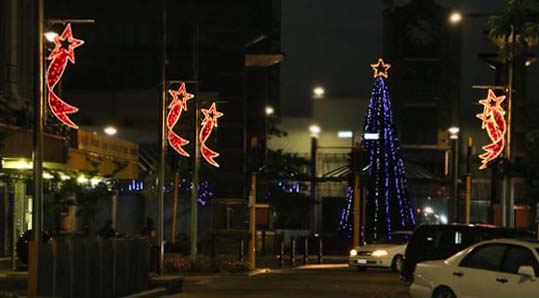 Mayor Tim Shadbolt was joined by representatives from Invercargill's Chinese sister city, Suqian, for the Christmas lights opening ceremony in Wachner Place on Thursday night (10 December 2015).
The ceremony was preceded by live entertainment and coupled with late-night shopping in the Invercargill city centre. See this Southland Times report for more information.
Today (11 December 21015) Bluff turned on brilliant weather for the Suqian delegates. See this Facebook page for more details – and a picture of Bluff's new Christmas tree which was also made in Suqian.