A Prohibited Fire Season for all of the Southern Fire District has been declared. The ban means no one can light fires in the open and that all existing fire permits are suspended. NOTE: This report has been updated.
The fire ban includes Invercargill City and also applies to all townships within the Southland and Gore districts.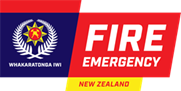 Fire and Emergency NZ wants people who have had recent fires to make sure they are completely out. "Even fires that appear to have been out for some time can flare up when the temperatures and wind gets up," a spokesman said.
NOTE: MetService had Invercargill at a maximum of 32.3 C about 5.30pm on Sunday (14 January 2018), the hottest day since records began in 1905. (The Invercargill City Council's weather station on the roof of the administration building in Esk Street recorded 33.1 C ).
Related links:
Driest year since 1971
MetService forecasts for Southland plus ICC weather station data