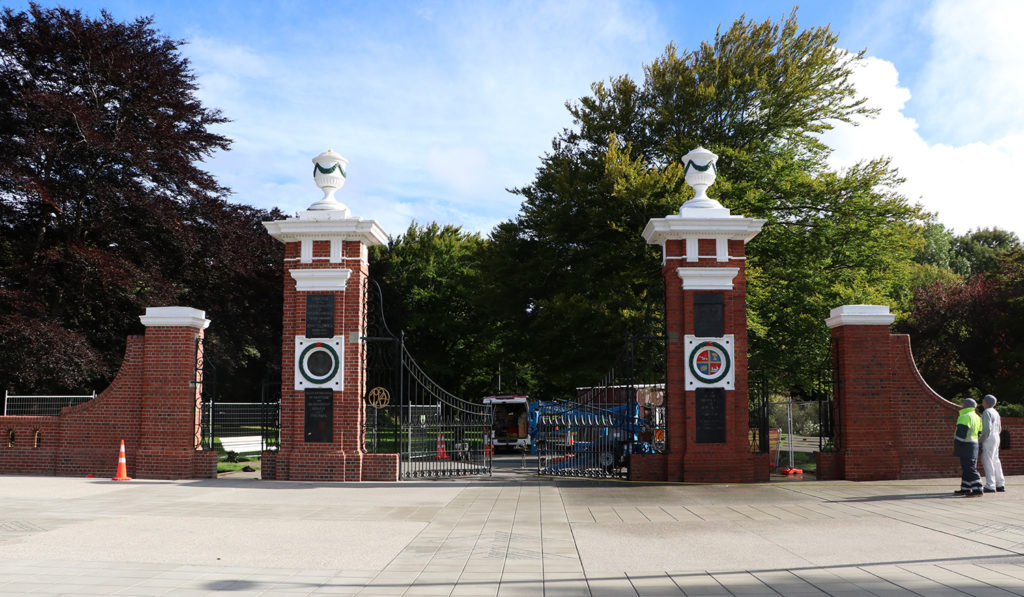 Everyone's invited to join in the family fun at the grand re-opening of Feldwick Gates!
On Saturday, 27 February, between 10am and 2pm, there will be a formal opening, followed by a ribbon cutting ceremony before the space will be filled with activities, including facepainting, games, food trucks, and entertainment.
The Feldwick Gates area has been closed to public access since October last year while urgent tree removal was undertaken.
While work was underway Invercargill City Council took the opportunity to rejuvenate the area, creating a new space for the community to gather and socialise while highlighting the beautiful gates and creating a truly grand entrance to our prized Queens Park.
It's free to attend!