Changes to Splash Palace's Pool Alone Policy will be introduced from Monday because of the increased number of near-fatal incidents at the pool this year.
Aquatic Services Manager Peter Thompson said the Policy, which relates to caregiver supervision of children at the pool, was necessary because of the increased numbers of young children who had needed rescuing.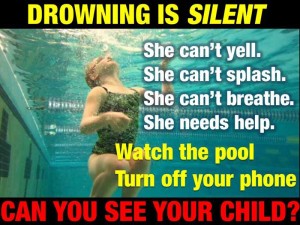 "Our existing Pool Alone Policy is based on recommendations from PoolSafe (a New Zealand Recreation Association and Water Safety New Zealand programme). Specifically, children under the age of five must be within arm's reach at all times and children under the age of eight must be actively supervised at all times," Mr Thompson said.
The changes to the Pool Alone Policy:
Effective the week beginning Monday, 5 October 2015, staff will put Tyvek (paper) wristbands on all children aged eight and under (apart from obvious toddlers) This is to improve the identification of young children in the pool and whether they are being appropriately supervised. This will apply to all children, including casual swimmers, clubs, learn to swim classes etc. Parents found not to be appropriately supervising their children will be warned and then subsequently required to leave the facility if they continue to not appropriately supervise their children.
Effective Tuesday, 1 December 2015, the "within arm's reach" age will be increased to a child of six years of age up to but not including seven rears, and there will be a new ratio of one supervising adult per two children. The pricing schedule will be modified to allow one adult to swim free with any paying child up to the age of, but not including, seven years.
Mr Thompson said given the high admission numbers the pool currently experienced staff shortages during certain times of the day and staff numbers during those times would be increased.