Southlanders are keen to talk about which pests should be included in the new Regional Pest Management Plan being developed by Environment Southland.
More than 120 submissions were received during the initial feedback period which ended on 31 March 2016, with suggestions on which animal, plant and marine pests should be targeted.
Many submissions supported the idea to develop common rules for 11 pests throughout New Zealand. This recognises that many of these pests cross regional boundaries and that common rules will enable greater consistency for in pest management plans.
Environment Southland biosecurity manager Richard Bowman (pictured) said it was great to have so many people interested in the plan which will set the scene for pest management in the region for the next 10 years.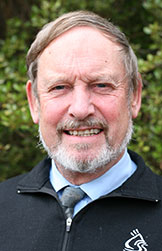 "The recent incursion of the pest plant velvetleaf and its potentially devastating consequences has been a timely reminder of the importance of pest management," Mr Bowman said. "It's great that the Southland public have told us what they think the priorities need to be and where their concerns lie."
A large proportion of those who submitted also indicated they were keen to be part of a focus group as the plan is developed.
He said a considerable number of submissions were on cats and how these could be better managed to reduce their impact on the environment and native birds. Many ideas were put forward, particularly around dealing with feral cats.
Wasps, chinchillas, rats and stoats were all popular topics in the feedback received. People were also keen to share their views on how to prevent new pests coming into the region, as well as how to manage those that are already established.
The feedback is currently being compiled and will be used to guide the writing of the Regional Pest Management Plan. A draft is expected to be released for further public comment before the end of the year.