Lunchtime talks about tracing your family history will be held in the Invercargill Public Library from August 7 to August 11.
The free talks will be presented by the NZ Society of Genealogists in association with the Library and each talk will focus on a different  genealogical tool.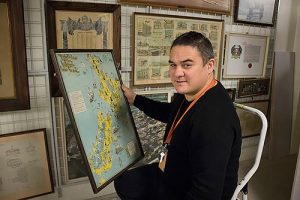 Bring your lunch and learn. The talks will highlight free resources available at the Library and online. Topics range from "An introduction to family history research" on Monday, 7 August, to more specific themes such as tracing English ancestors on Thursday, 10 August, and Gold Rush records on Friday, 11 August.
The Library's Community Connections Co-ordinator, Jay Coote, has been researching his whakapapa in preparation for his talk. "I have been able to use the Library to find out loads of stuff I didn't know about my ancestors," he said. "For instance, my grandfather's father once cut his finger off with an axe because he made a bet with his friends, silly old coot!"
The talks will be held in the Library's Meeting Room starting at 12.15pm each day. Remember to bring your own lunch; tea and coffee will be provided.