Invercargill is currently at Alert Level 2
✅ We will reopen safely on Thursday 9 September at 5.30am. 
We would like to let you know what you can expect when visiting Splash Palace under the new Delta Level 2 guidelines:
Face masks will be required to be worn into the facility and through to the changing rooms, once you have completed your swim we ask that you wear your face mask from the changing rooms while exiting the facility.
We do ask that all spectators, coaches and volunteers who will be on poolside and are older than 12 wear face masks.
You will be required to maintain 2m social distancing.
Showers will be closed.
Please ensure you scan the QR code on arrival or fill in the manual sign in slip as you enter the facility.
We require you to follow our one way system from reception to the changing rooms and then exiting along poolside out the foyer door to the exit.
Café will be open and will be accessible by following the one way system from reception. Please follow guidelines in place when purchasing items.
All members will need to scan their membership cards at reception where they will check your contact details.
Retail shop will be open but you will be unable to try on merchandise.
No hiring of swimwear or goggles
Lane swimming and aqua jogging is still available but there will be restrictions which will be monitored by our poolside team.
Our sauna, spa, cold plunge pool, diving boards and hydro slides are closed.
A limit of 30 people at a time will be allowed in the Leisure Pool.
A limit of 20 people at a time will be allowed in the in Learner Pool.
Please note our lifeguards are exempt from wearing face masks due to the nature of their work as per government guidelines. They will wear face masks when working within 2m of customers.
🧡 We look forward to welcoming you back!
Please be patient and kind to our facility users and feel free to let us know if you have any questions by emailing us on splash.palace@icc.govt.nz or phoning (03) 217 7506. Or alternatively visit our website splashpalace.co.nz.
🏊🏻‍♀️ Swim School at Delta Level 2
We hope to reopen the Swim School from Monday 13th September under the new Delta Level 2 guidelines. However, we are currently still waiting for an update from Sport New Zealand as to how we can operate under these guidelines. We plan to provide an update to you by Friday 10 September.
What this means is:
We are open to the general public but not to swim school students
You will be credited for the swimming lessons that we have been unable to provide
We will send out further information on Friday
We apologise for any inconvenience and appreciate your understanding and patience.
Please contact the Swim School team via email at swimschool@splashpalace.co.nz if you would like any further information.

---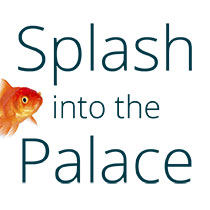 Check Splash Palace on Facebook for the latest news.
Please contact Splash Palace if you have any questions by calling us on (03) 217 7506.
Drive up, jump out, dive in! The Southland Aquatic Centre – Splash Palace – is one of the top public pool facilities in New Zealand. The indoor aquatic centre is within walking distance of the central business district and close to a large selection of motels and parks. The facility includes a 50m x 8 lane sports pool with a bulkhead, a leisure pool with waves and sprays, a tots' pool and a learners' pool. There is also a water slide, spa pool, sauna and Liquid Cafe – all indoors and with free off-street car parking
---
When are the Hydroslides open?
Refer to the table below for the normal opening hours for the Hydroslides:
Hydroslide operating hours
Monday – Thursday
4:00pm – 7:00pm
Friday
4:00pm – 9:00pm
Saturday & Sunday
10:00am – 6:00pm
School Holidays
10:00am – 6:00pm
Public Holidays
10:00am – 4:00pm
How much does it cost?
A Swim & Slide Pass provides all-day pool access to the facility and available amenities, and unlimited hydroslide rides.
Swim & Slide Pass (All day pool access + Unlimited Hydroslide rides)

Child / Student / Senior
$11.40
Adult
$13.30
Do you have deals for families?
We have great family deals providing discounted rates for parents who want to ride with the kids.
Swim & Slide Family Deals (All day pool access + Unlimited Hydroslide rides)

Family of 2
$22.10
Family of 3
$32.20
Family of 4
$38.00
+ Additional child
$6.50
Who can ride the slides?
You must be at least 120cm tall to ride the new slides
Maximum weight: 120kg (single) / 180kg (double)
My child is below the minimum height (120cm), can they ride accompanied with an adult?
No, unfortunately. Only one rider is allowed at a time in each of our two body slides, and the raft slide, which does allow two riders in a double raft, also has the 120cm minimum height requirement.
What are the rules for the new slides?

What is happening with the old hydroslide?
The old hydroslide was approaching the end of it's operational life (being more than 30 years old!) and was decommissioned just prior to the launch of the new slides.