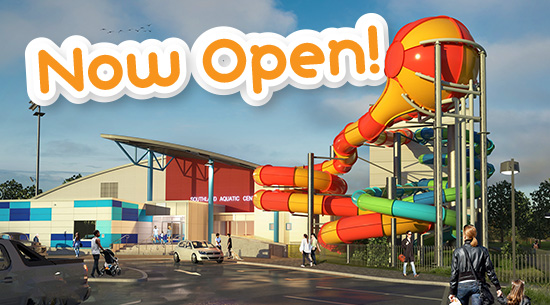 When are the Hydroslides open?
Refer to the table below for the normal opening hours for the Hydroslides:
Hydroslide operating hours
Monday – Thursday
4:00pm – 7:00pm
Friday
4:00pm – 9:00pm
Saturday & Sunday
10:00am – 6:00pm
School Holidays
10:00am – 6:00pm
Public Holidays
10:00am – 4:00pm
How much does it cost?
A Swim & Slide Pass provides all-day pool access to the facility and available amenities, and unlimited hydroslide rides.

Do you have deals for families?
We have great family deals providing discounted rates for parents who want to ride with the kids.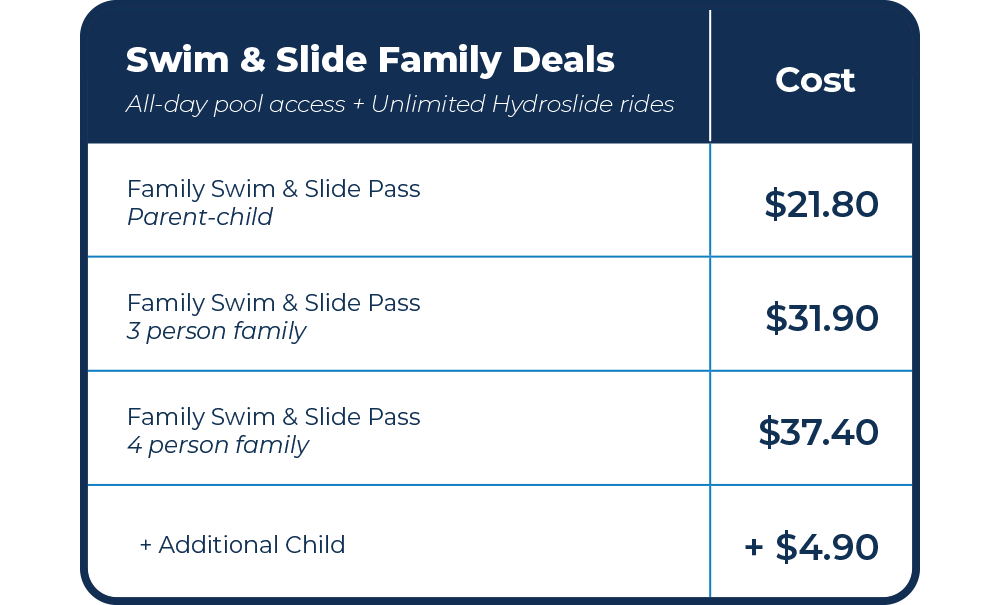 Who can ride the slides?
You must be at least 120cm tall to ride the new slides
Maximum weight: 120kg (single) / 180kg (double)
My child is below the minimum height (120cm), can they ride accompanied with an adult?
No, unfortunately. Only one rider is allowed at a time in each of our two body slides, and the raft slide, which does allow two riders in a double raft, also has the 120cm minimum height requirement.
What are the rules for the new slides?

What is happening with the old hydroslide?
The old hydroslide was approaching the end of it's operational life (being more than 30 years old!) and was decommissioned just prior to the launch of the new slides.