When are the new Hydroslides opening?
The new Hydroslides are set to open on Monday 19 April – just in time for the school holidays! From 9am we will be holding the official opening and ribbon cutting ceremony, with sliding starting from 10am sharp.
How much will it cost to ride the new slides?
Anticipation is building and we are expecting massive attendance, to ensure fairness to all we are taking 60% off the price and placing a two hour limit on slide passes during the two weeks of the school holidays.
During the school holidays it will cost $7.50 for a child/student/senior, and $9.10 for an adult for a Swim & Slide Pass; providing all day pool-access and a 2-hour hydroslide pass. It costs just $2.60 for an additional 2-hour hydroslide pass.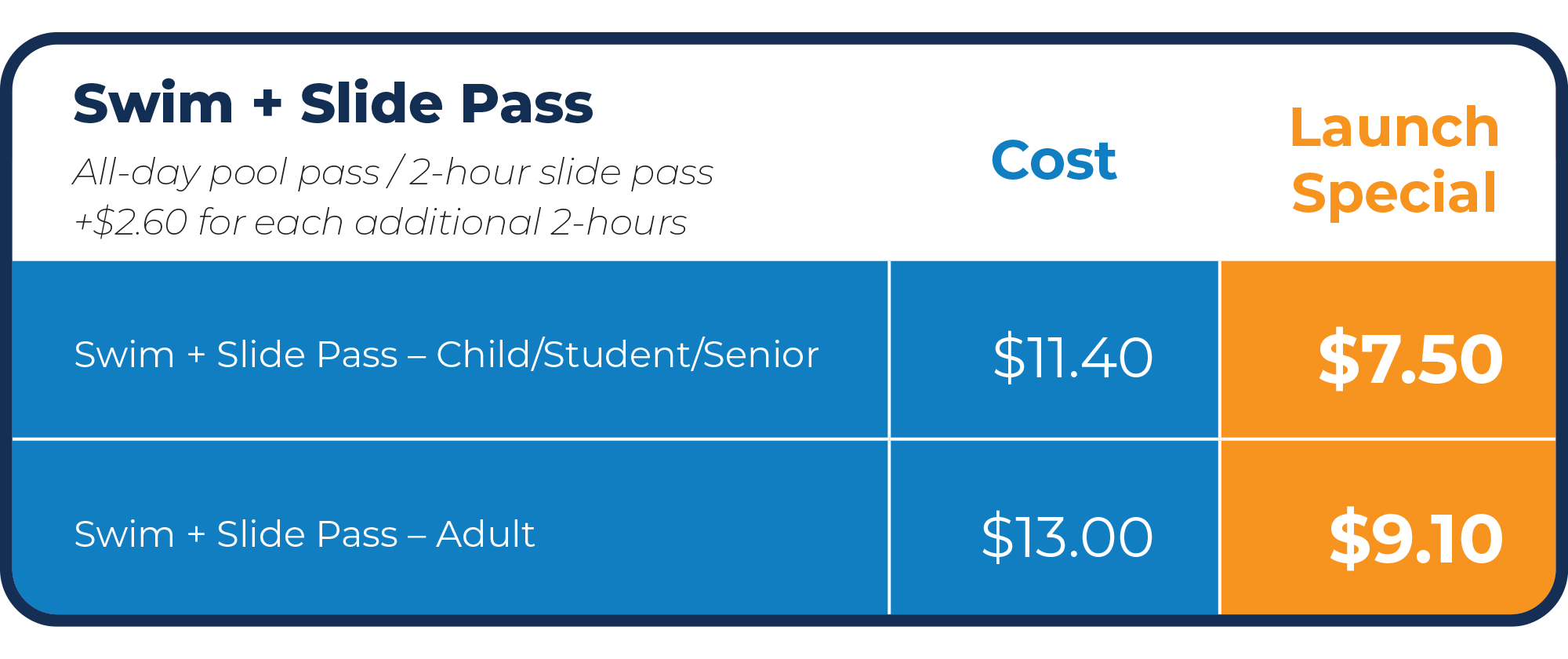 We also have great family deals, providing even-further discounted rates for parents who are wanting to ride with the kids: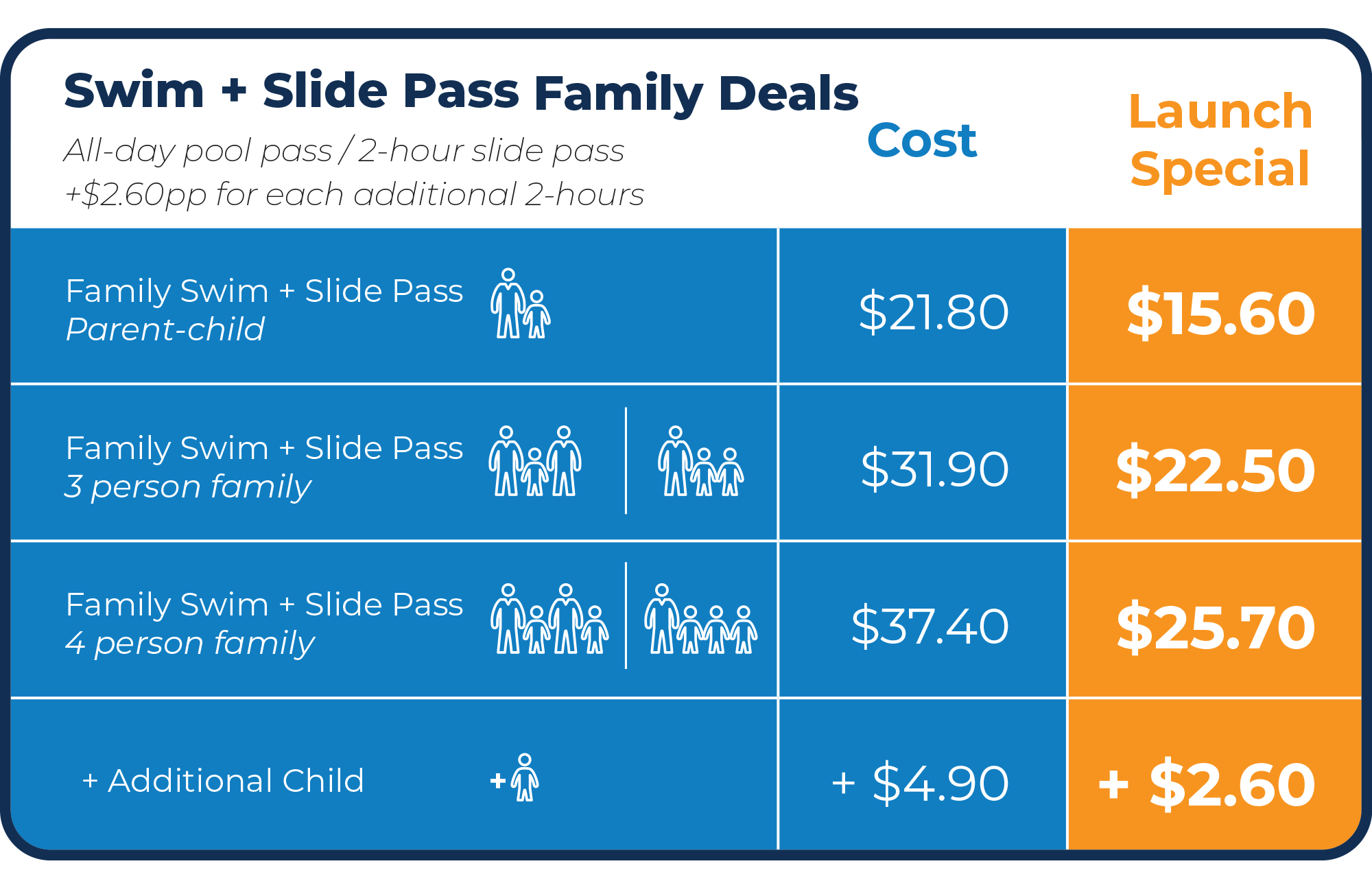 When will the Launch Special end?
Our discounted Launch Special rates will last for four weeks from the launch, with pricing turning to normal from Monday, 17th May.
Who can ride the slides?
You must be at least 120cm tall to ride the new slides
Maximum weight: 120kg (single) / 180kg (double)
If my child is below the minimum height (120cm), can they ride accompanied with an adult?
No, unfortunately. Only one rider is allowed at a time in the two new body slides, and the raft slide, which does allow two riders in a double raft, also has the 120cm minimum height requirement.
What is happening with the old hydroslide?
The old hydroslide is approaching the end of it's operational life (being more than 30 years old!) and will be decommissioned prior to the new slides launching.
What are the rules for the new slides?