Updated Alert Level 2
In response to updated guidance from Sport New Zealand and Recreation Aotearoa, Splash Palace will be returning to our normal opening hours from Monday 18 October.
We've adjusted our procedures to allow club and group visits while still remaining open to the public.

We will be increasing lane swimming to two people per lane and creating buffer lanes between groups and the public.

We will be closing the learners pool to the public and resuming swimming lessons. We will continue to limit numbers in the leisure pool and will be opening every second shower in the changing rooms.
We understand that these procedures may mean longer wait times for some. If you're planning a visit you can call us on (03) 217 7506 to see if there may be a wait.
These are extraordinary times and the team here at Splash Palace are looking forward to see you all back at the pool soon.
---
✅ Alert Level 2 opening hours:
Monday-Friday: 5.30am to 9.00pm
Saturdays: 6.00am to 8.00pm
Sundays: 8.00 to 8.00pm
⚠️ Please remember that Alert Level 2 restrictions are still in place:
Check-in on arrival using QR code or log book
Maintain 2-metre social distancing
Maximum numbers in pools will be enforced
No food at pool side
⛔ Hydroslides remain closed at Alert Level 2
---
📈 Popular times
Please note that public lane swimming and aqua jogging capacity will be limited during peak hours in the morning (5.30–7.00am) and evening (4.00–7.30pm).
Peak hours (morning): 5.30am – 7.00am

Peak hours (evening): 4.00pm

–

7.30pm
If you're planning a visit you can call us on (03) 217 7506 to see if there may be a wait.
---
Remember…
If you or your child are suffering from cold/flu symptoms (cough, sore throat, temperature) please stay at home.
Remember to sign-in or scan the QR code just before you enter the foyer.
Please use the provided hand sanitiser at reception upon entry.
Swipe your Swim School card at reception to record your entry.
---
Term 4 Dates

Day
First lesson
Last lesson
No. of lessons
Mondays
18 October 2021
20 December 2021
9 sessions
Note: No lessons on 25 October (Labour Day)
Tuesdays
19 October 2021
14 December 2021
9 sessions
Wednesdays
20 October 2021
15 December 2021
9 sessions
Thursdays
21 October 2021
16 December 2021
9 sessions
Fridays
No lessons
Saturdays
23 October 2021
18 December 2021
8 sessions
Note: No lessons on 4 December (Long Course Champs)
Sundays
24 October 2021
28 November 2021
5 sessions
Note: No lessons on 7 November (Splash Palace is hosting an event)
Note: No lessons on 5 December (Long Course Champs)
---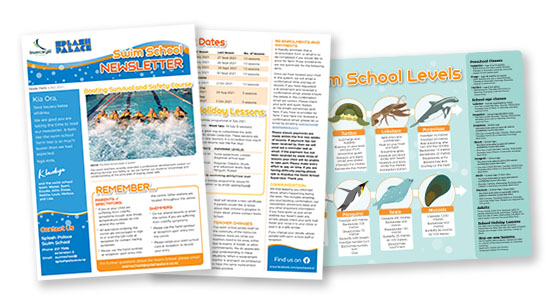 Take the Swim School Customer Survey
Please contact swim school via email swimschool@splashpalace.co.nz or phone call 03 217 7506 if you would like any further information.
The Splash Palace Swim School provides quality and affordable swimming lessons at the Splash Palace and Bluff pools. The Swim School focuses on providing confidence for children in and around water and to advance their abilities to a level where they can participate in aquatic sports and other recreational activities.
"In the water teaching" for babies to beginners is part of the unique programme offered by the school's qualified, professional and dedicated swim teachers. Small class sizes ensure individual tuition. Achievement certificates are awarded at the end of each course.
---
Teachers
Swim School has 14 trained teachers. They all hold or are working towards their Aust Swim STA award, and three teachers have a Diploma in Swim Teaching. Each teacher has a current first aid certificate and Pool Lifeguard award. Splash Palace is also a Quality Swim School, a standard set by Swimming New Zealand.
---
Swim School Levels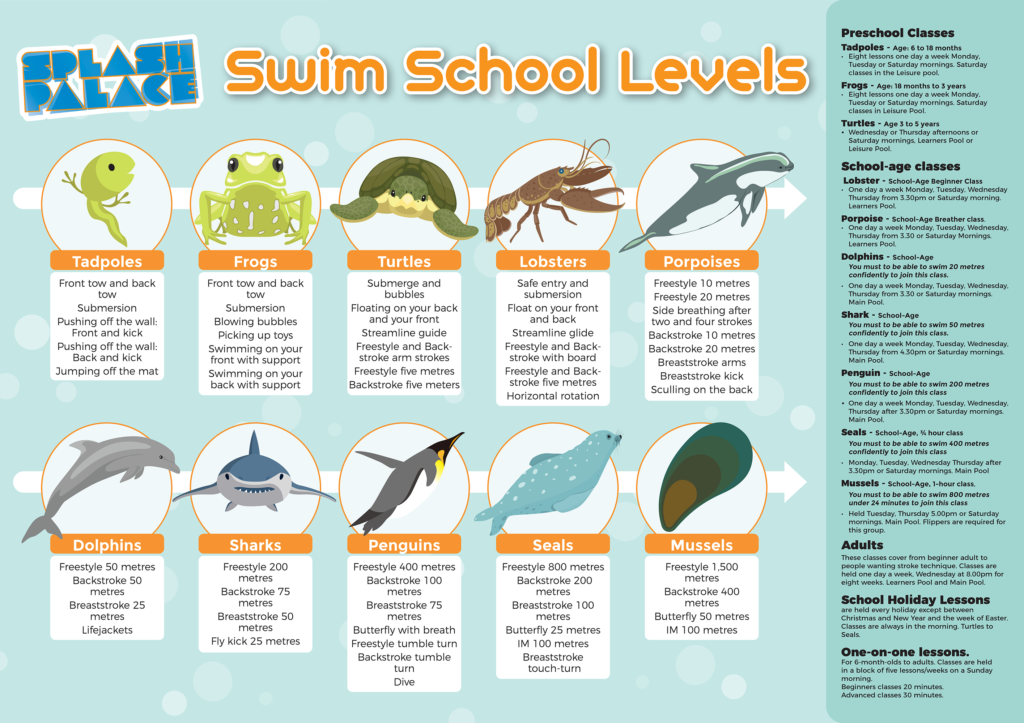 ---
Classes and prices for 2021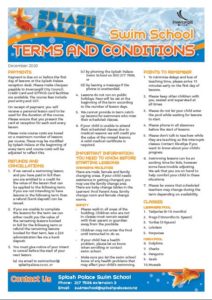 All prices include GST and pool entry.
School-term classes
Baby classes: Tadpoles and Frogs 8 x 30-minute lessons $79.20
Pre-school classes: Turtles 10 x 30-minute lessons $92.00
School-age classes: Lobsters, Porpoises, Dolphins and Sharks: 10 x 30-minute lessons $110.00
Penguins: 10 x3 0-minute lessons $110.00
Seals: 10 x 45-minute lessons $115.20
Mussels: 10 x 60-minutes lessons $120.30
Adult classes: 8 x 30-minute lessons $108.50
NOTE: Check the school term and holiday dates.
School holiday classes
5 x 30-minute lessons $52.50
5 x 45-minute lessons $73.40
Boating Survival and Safety Course: $31.40
Summer Swim School – 5 lessons $52.50
Diving classes – $62.70
One-on-one learn to swim classes
5 x 20-minute lessons $142.80
5 x 30-minute lessons $163.00