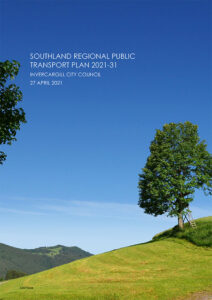 The Southland Regional Public Transport Plan (RPTP) has been prepared by Invercargill City Council (ICC) under delegation from Environment Southland.
It lays out the future direction of public transport in Invercargill and the wider Southland Region for the next 10 years (2021-2031).
ICC has collaborated with Environment Southland, Gore and Southland District Councils, and partnered with Southland's public transport operator and small passenger vehicle companies, to determine a collective and region wide approach that responds to Southland's changing public transport needs and regional public transport priorities.
Download the Southland Regional Public Transport Plan